Common truck modifications we can provide Approval Certificates for:
Body installation and change of body descriptions
Wheelbase modifications
Lazy axle modifications
FURP & ROPS installations
Motorhome and Campervan conversions
Wheelchair transport vehicles and taxis
5th wheel turntable installations
Installations of ADR approved towbars
Cranes, Skip Loaders & Hooklifts
Tailgate loaders and wheelchair lifts
Seating modifications
25 year Bus Frame inspections
Quick Links
Need to book an inspection click on the image on the side
Want a free call back click on the link on the side
To order a Truck Axle Load Calculation report see below
Need an urgent Vass Certificate complete the Vass booking request form below.
Accreditation Partners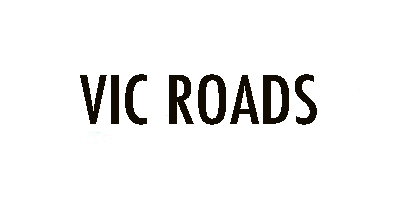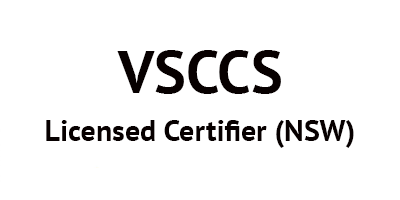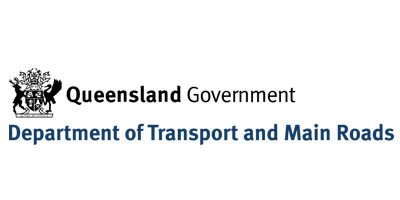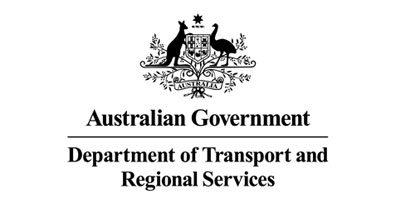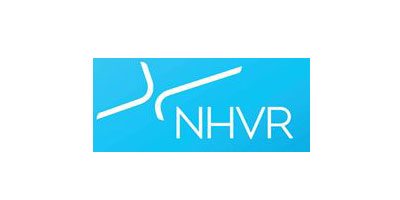 Nearly all heavy trucks start out life as Cab chassis vehicles. From here they are then design and fitted with the body application suitable to the intended use. Most Original Equipment Manufacturer's (OEM's) provide what is called body builders guidelines. It is these guidelines that provide the instructions for the bodybuilders and modifiers. These instructions will provide guidance on how to fit bodies, how to carry out wheelbase and other chassis modifications and minimum requirements for new holes drilled into the chassis frame, among others. It is these guidelines that precedence and should be sourced for recommendations of how to carry out modifications to the vehicle.
If this information is no longer available or applicable the National Code of Practice – VSB6 can provide assistance. However it does not include recommendations for truck body design. Truck that undergo modification to the body type and size, wheelbase and rear overhang modifications, installation of some components can all have effect of the body mounting system.
It is recommended that consideration be given when fitting bodies around the access to, inspection of and other maintainability of chassis components and equipment such as engines, transmission, spare tyre carriers, battery trays and fuel fillers to name a few.
One thing that is common among all OEM body builders guidelines is the need for a tapered subframe. The chassis frame around the start of the body is often exposed to high stress due to the change of structure stiffness.To reduce this high load the subframe must be tapered. VSB6 provides the below example. However OEM guidelines may differ and it's strongly recommended that the bodybuilder obtain the specific manufacturer's guidelines
Example of Tapered Subframes for VSB6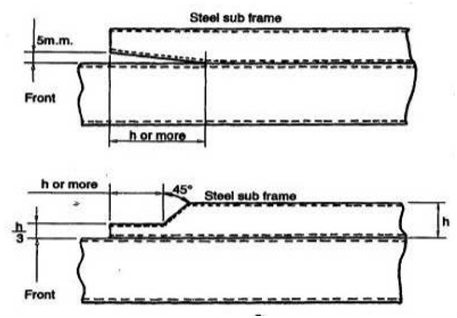 Example of Tapered Subframe from Isuzu N-series Bodybuilders Guide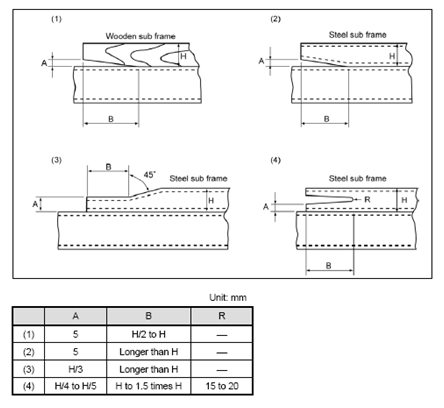 Commercial Vehicle Compliance has a range of body builder guidelines and provide assistance for body builders on request.
Sometimes bodies and towbars are fitted as part of the OEM compliance and are not classed as a modification prior to being registered. To establish if the particular body or towbar was part of the manufactures original compliance click here to read Vehicle Standard Guide – VSG7.
Need your VASS approval certificate with fast turnaround, send us the completed VASS booking request form here. Or to discuss how we can help contact us now.